Here you'll find stacking, layering, and pairing ideas for your jewellery!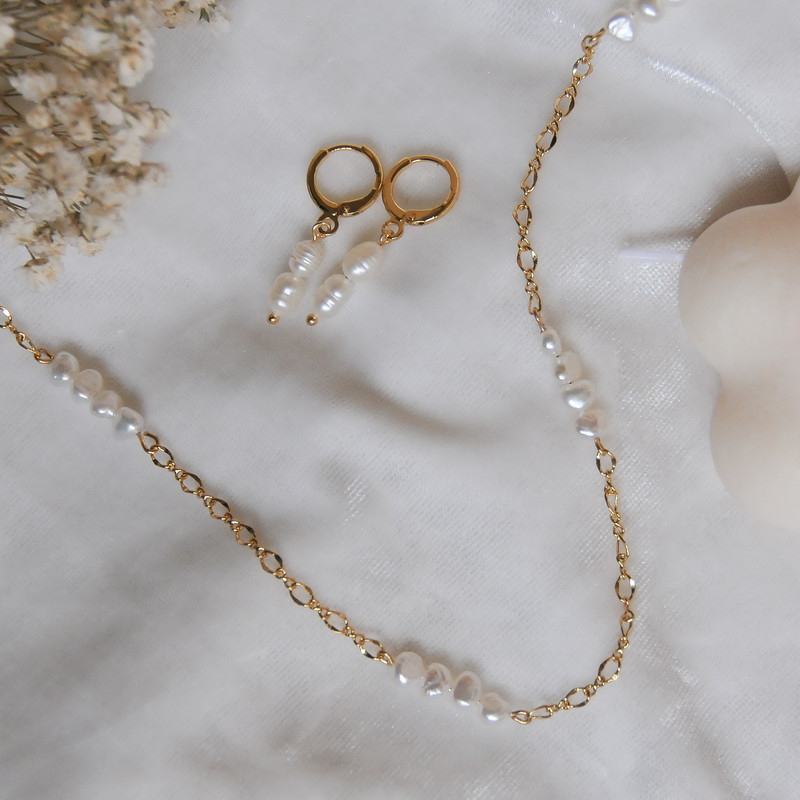 Delicate and dainty, this 18k gold plated and freshwater pearl combination makes for an effortless, timeless look.
Double Pearl Huggies

(coming soon)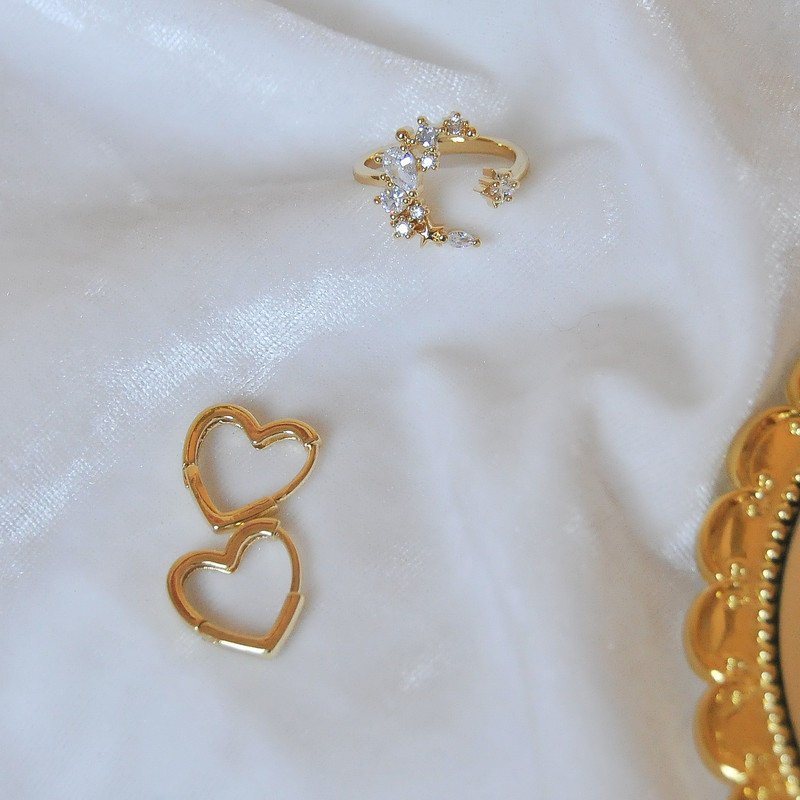 The most icon jewellery duo of all time! The moon ring and the heart huggies are definitely the items most frequently bought together.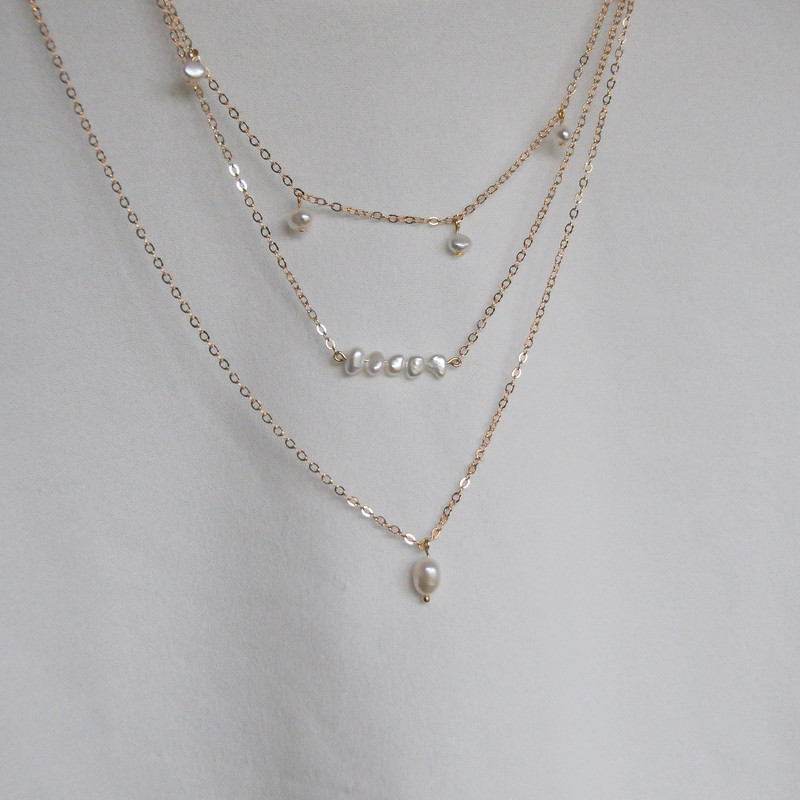 Did you know that you can now purchase all three of the freshwater pearl necklaces as a set? These popular freshwater pearl necklaces are wardrobe staples.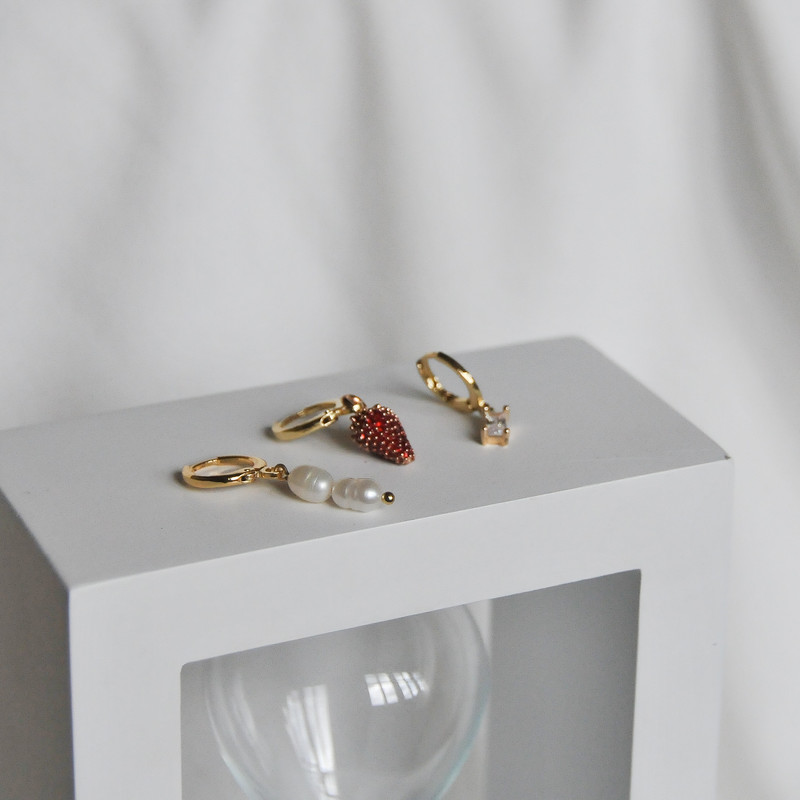 A trio of dainty and unique 18k gold plated huggies that compliment each other perfectly.
Double Pearl Earrings (coming soon)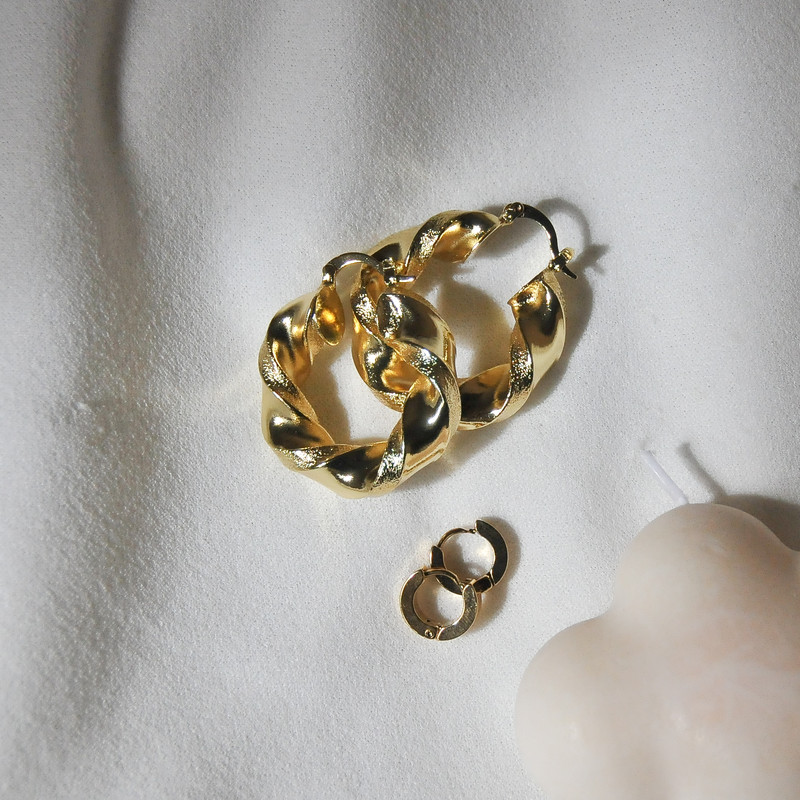 Little and large, these hoops make for a great contrasting ear stack.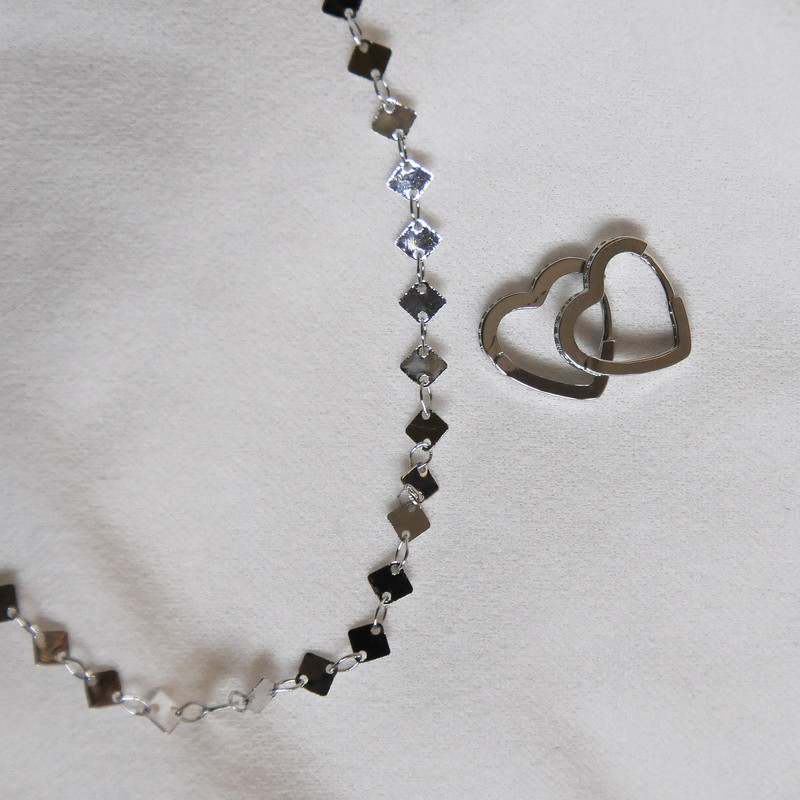 A platinum plated duo; the heart huggies compliment the rhombus shapes of the chain beautifully.